By Lola Guisti, DDS
The decision to implement digital sensors in the dental office is significant. Electronic health records can simplify treatment planning, documentation, and communication, among many other facets of patient care. The decision to go "paperless" often transitions the dental team to implementing an imaging system that facilitates electronic image capture and archiving, which provides many benefits for both patients and practitioners. Digital X-rays can reduce radiation dose from 40% to 60% compared to traditional film.1 The transition to digital imaging, however, can be challenging. Understanding how the images will be captured and for what purpose can assist dental professionals in their decision-making process.
This table provides key insights into the digital sensor selection process, which includes a discussion of the benefits of imaging derived from photostimulable phosphor plate (PSP) images vs those captured from a charge-coupled device (CCD) or from complementary metal oxide semiconductors (CMOS). A variety of factors need to be considered when choosing digital sensors. Resolution of the image is important, as the ability of the sensor to capture fine detail of hard and soft tissue is key. How the images will be captured is another important consideration. In a pediatric practice, for example, it may be paramount to have a flexible receptor in small sizes. While sensors with flexibility can be helpful, over time a PSP receptor may degrade and produce images with artifacts, requiring periodic replacement. Sensor size is an essential component to consider, as well. Patient comfort is dramatically affected by the rigidity, size, shape, and bulk (compared to film) of intraoral sensors. Rounded corners enhance patient comfort but slightly reduce the area captured in those corners. A larger sensor may facilitate capture of bone levels, but cover more of the arch in bitewing, as well as periapical X-rays.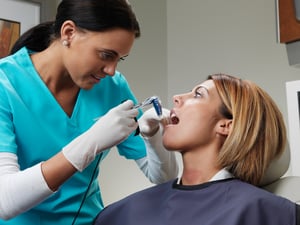 The use of extension cone paralleling (XCP) devices is helpful in sensor positioning, and greatly reduces the number of retakes needed in a full mouth series, bitewing radiographs, or individual periapical X-rays. When rectangular collimation is used in combination with digital intraoral sensors, the XCP holders assist practitioners in achieving paralleling techniques—minimizing fogging and further reducing radiation exposure up to five times that of film.1 Patients truly appreciate the efforts of dental teams in dose reduction. They also better understand dental concerns when it is possible to view enlarged images on a computer monitor. The interface between practice management software and image archiving systems should be as seamless as possible. Does a cordless sensor fit the bill, or will it be too easy to lose? Will the sensor hold up under heavy use (or will it be accidentally dropped)? Sturdiness of the sensor housing and electronics also factor into the decision-making process.
---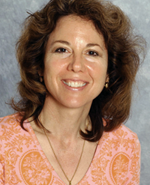 Lola Guisti, DDS, is an associate professor of dental practice and the coordinator ofradiology clinical services at the Arthur A. Dugoni School of Dentistry, University of the Pacific in San Francisco. She also directs all coursework in the radiology curriculum.
---
Reference
1. White S, Pharoah M. Oral Radiology Principles and Interpretation. 7th ed. Maryland Heights, Missouri: Mosby; 2013.