By Rachel Mahoney, DMD
In April 2013, all of my dreams came true — I opened Mahoney Family Dentistry and gave birth to my son, Keegan, just weeks apart. Caring for a newborn baby and nurturing a new practice both take patience, attention to detail, and a great support group. The caring and knowledgeable representatives from Gendex and Burkhart offered their expertise on every aspect of the practice, especially on my imaging needs. As a result, the GXDP-700™ series digital pan and 3D combination unit and GXS-700 digital sensors have become two of the most important assets for my new practice.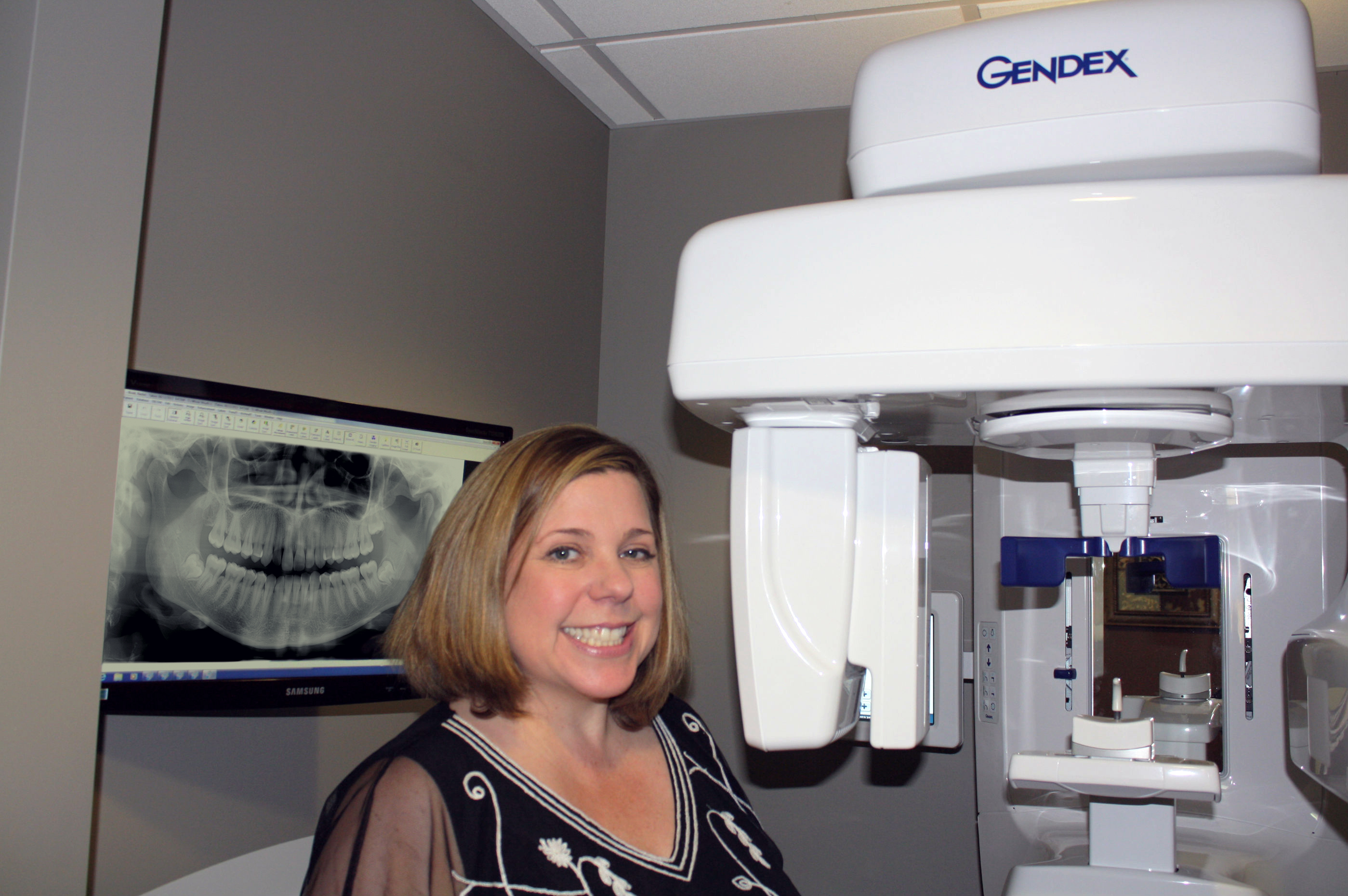 During my career, I have worked in many aspects of dentistry — starting as a dental assistant in my father's pediatric practice in 1990, then studying to become a hygienist, continuing on to dental school at Boston University School of Dental Medicine, and finally completing a GPR residency at the University of Nevada School Of Medicine in Las Vegas. In 2008, I moved to Edmonds, Washington and worked in different dental practices with various levels of technology.
By the time I started my own practice, I had worked in the dental field for 20 years and had experience with a variety of software and x-ray equipment. So, I was very selective and knew exactly what I did and did not want. Burkhart representatives Jim Connor and Tami Lennox accompanied me at the Pacific Northwest Dental Convention to see my options. For imaging products, we visited multiple companies' booths and kept returning to Gendex. For implant procedures, I wanted a user-friendly in-office CBCT that produced great images. After stopping by the Gendex booth, and seeing the excellent image quality and price of the GXDP-700, the decision was simple. As part of my imaging package, I also got both sizes of GXS-700 digital sensors.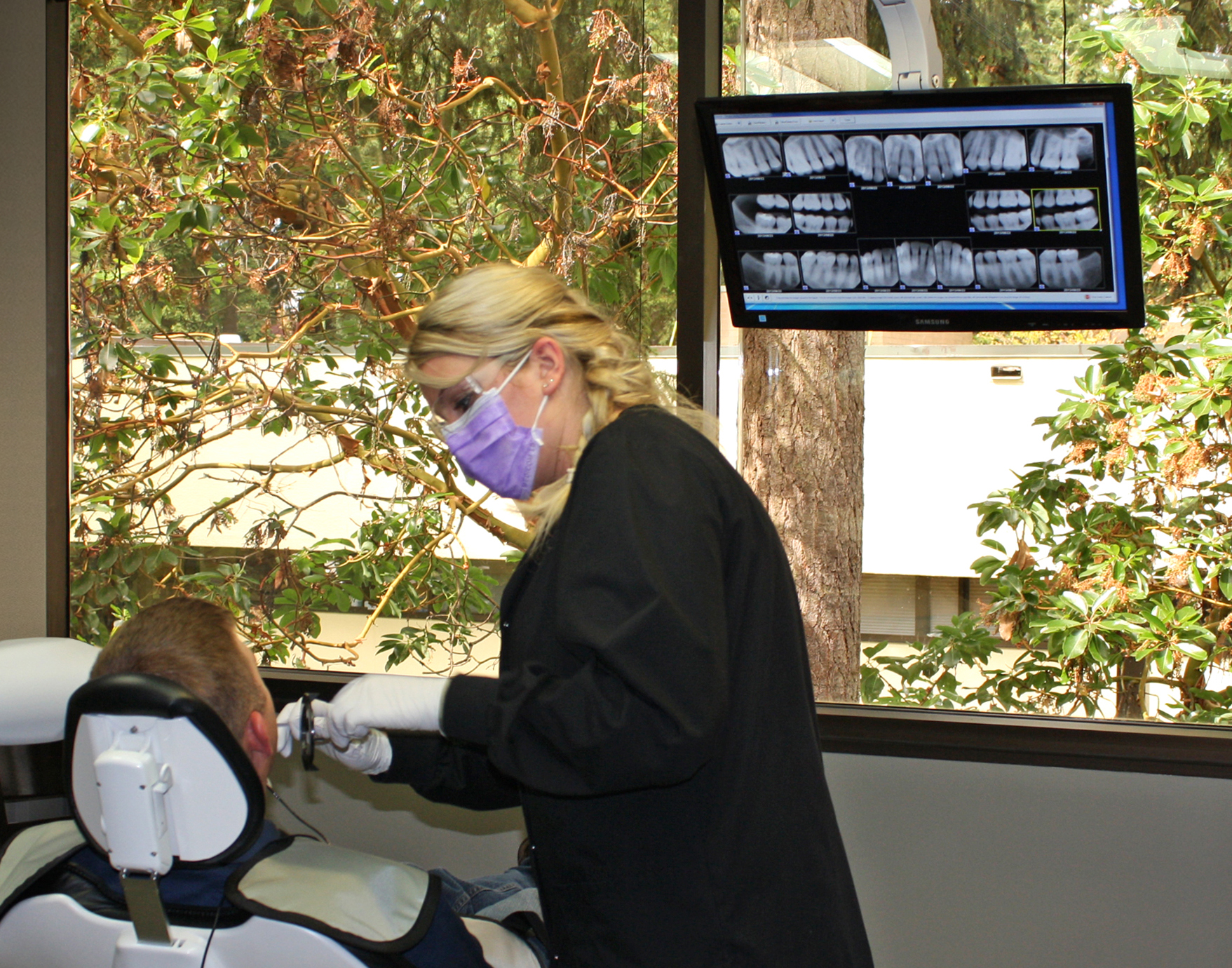 From the time of the training, I knew that I had made the right choice. I am so pleased with the clarity of the images, and how simply I can move between 2D and 3D modes. During training, I had a cone beam and bitewings done on me because I was due for a checkup. The bitewing was so crystal clear that I found a cavity that I had suspected but that was missed with a different brand of digital imaging a year before.
3D imaging is important to different procedures in my practice. When planning implant cases, I need the most accurate and detailed information available. And 3D can help me to pinpoint precise nerve location for third molar wisdom tooth extraction cases. I can control the resolution for lower radiation exposure and still get very fine detail even at the low resolution setting. My goal is to start using guides on every case, and CBCT is an important part of that process. This will remove even more guesswork and allow me to keep more advanced cases in-house.
Another interesting feature helped out with a patient who had an extremely bad gag reflex. With the extraoral bitewing feature, we were able to get great quality images. The patient was so impressed and said that he didn't even know a dentist could cater to his special needs.
The GXS-700 sensors have also proven to be very valuable. Almost all of our new patients get a full mouth series. During our training, my team quickly learned how to properly position the sensor to get the appropriate views. The sensors are comfortable, and we use the smaller size for children, or adults with a bad gag reflex. Patients appreciate that they get less radiation exposure with digital x-rays, and since I was an assistant cleaning the processor at the beginning of my career, I appreciate not having to waste space with a darkroom or use harsh developing chemicals.
The Gendex trainer Mary Johnson came from Portland, Oregon to get us up to speed with the VixWin Platinum and Anatomage software. I was relieved that both are easy to navigate. I love and want technology, but am not super tech savvy, so the fact that it is so user-friendly is very important. The touchscreen on the GXDP-700 makes it so simple, my assistants caught on very quickly. Also, if we need to share information, scans can easily and securely be sent electronically to referring dentists.
Setting up this office has been an interesting, and often hectic experience. In the span of a few weeks, my husband, Glenn (who is in emergency medicine and helps monitor my in-office IV sedation), and I got a loan, designed our space, signed a 10-year lease, and discovered that we were going to have a baby. Troy Schmidt from Gendex, Jim Connor and Tami Lennox from Burkhart helped to reduce this potentially stressful situation. Jim and Tami went above and beyond to help me set up my practice with the hallmark integrity that Burkhart has always shown. Troy kept in touch and answered all of my questions, ensuring that I was happy with my decisions. Mary, the Gendex trainer, was patient and kind. They became my support group and gave me tips on everything from equipment to parenting. I returned to my new practice after three weeks of maternity leave, and my dreams continue to come true as I watch my baby and my practice grow.
| | |
| --- | --- |
| | Dr. Mahoney began her dental career in Arizona in 1990 as a pediatric dental assistant, working for her father. After 8 years of general and pediatric dental assisting, she went to college to become a dental hygienist and graduated from Baylor College of Dentistry in Dallas, Texas, in 1998. After graduation, a job opportunity took her to Luzern, Switzerland, where she practiced dental hygiene for 3 years. |
After moving back to the states for dental school, she graduated, with honors, from Boston University School of Dental Medicine. She went on to complete a competitive residency at The University of Nevada School of Medicine. During her residency, she received intensive training in general dentistry, hospital dentistry, implant dentistry and sedation. Upon completion of residency, she and her husband, who works in emergency medicine, moved to Washington to be close to family.
Washington is her final home, but through her many moves and travels she has gained life experiences. She feels that these experiences make her able to communicate and work with patients of all ages and backgrounds. Besides her work in private practice, Dr. Mahoney is also affiliate faculty at the University of Washington School of Dentistry. She says that she loves being a dentist because it allows her to help improve a person's health and smile. She finds it rewarding to get to know her patients and really understand their individual expectations and desires in regards to their oral health.
More info at Mahoney Family Dentistry
GX00780813 Rev. A
More »